Italy's breathtaking vistas, storied past, and delectable cuisine have established it as a sought-after destination for both travelers and backpackers. With an endless array of experiences to be had, planning a visit to Italy can feel overwhelming. Fortunately, one of the most invigorating ways to discover this fascinating country is by embarking on its most scenic routes. Whether you yearn for spectacular ocean views, idyllic countryside landscapes, or monumental historical landmarks, Italy offers an itinerary to match every traveler's preferences. In this article, we will delve into some of Italy's most remarkable routes, promising to appease your wanderlust and etch indelible memories into your heart.
1. Medieval Italy Route: Venice-Padua-Ferrara-Bologna-Florence-Rome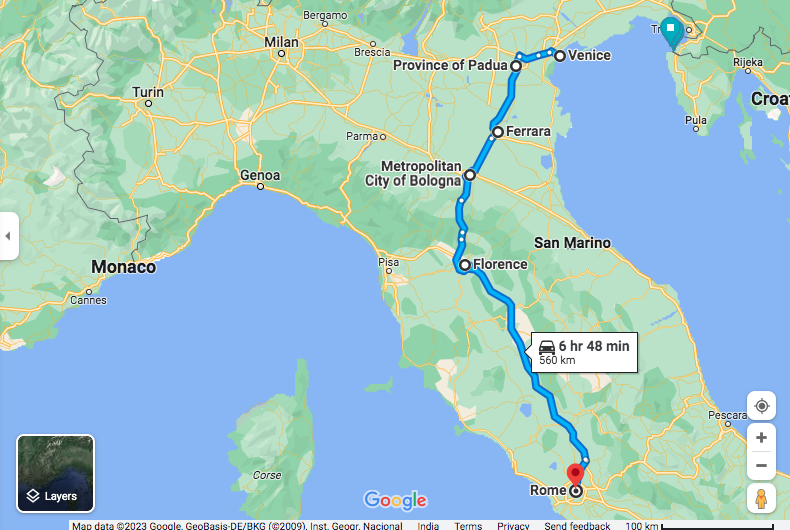 A journey through medieval Italy is a journey through a time of knights, castles, and incredible artistic and cultural achievements. The Venice-Padua-Ferrara-Bologna-Florence-Rome route is a fantastic way to explore some of the most stunning medieval towns and cities in Italy, each with its unique charm and character.
2. Naples & Amalfi Coast Route: Naples-Pompei-Positano-Amalfi-Ravello
Amalfi Coast is a picturesque stretch of coastline in southern Italy with colourful villages, turquoise waters, and stunning cliffs. The region stretches along the Tyrrhenian Sea from the Gulf of Salerno to the Gulf of Naples and is characterized by its steep cliffs, rocky shoreline, and crystal-clear waters.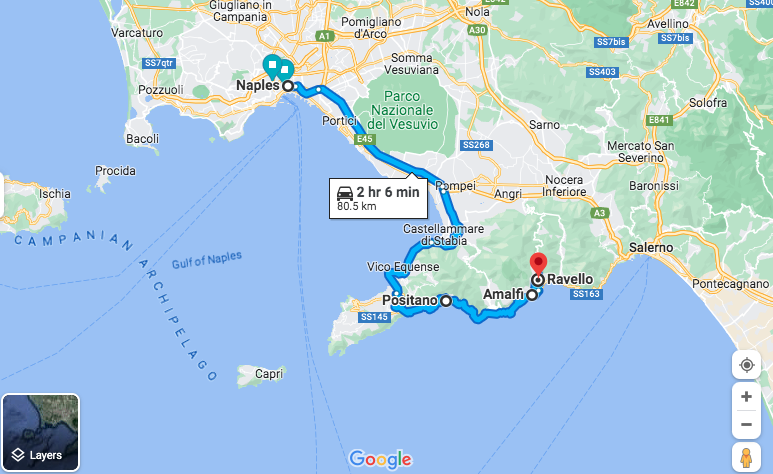 3. Tuscany Route: Florence-San Gimignano-Buonconvento-Siena-Montalcino
Tuscany is a beautiful region located in central Italy, known for its picturesque landscapes, historic towns, rich cultural heritage, and delicious cuisine. The region is home to several historic cities, including Florence, Pisa, and Siena, each of which boasts stunning architecture, world-class museums, and vibrant cultural scenes. Tuscany is also famous for its rolling hills, olive groves, and vineyards, which produce some of the best wine and olive oil in Italy.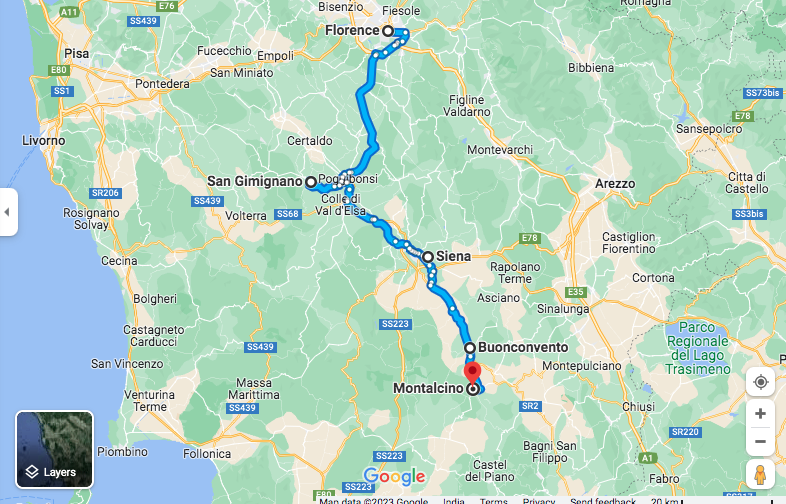 4. Sicily : Palermo-Agrigento-Licata-Pozzallo-Noto-Syracuse-Catania-Taormina
Sicily is the largest island in the Mediterranean Sea, located off the southern coast of Italy. The island has a unique blend of cultures due to its strategic location at the crossroads of the Mediterranean. It has been ruled by various civilizations throughout history, including the Greeks, Romans, Arabs, and Normans, resulting in a diverse range of architectural styles and cultural traditions. Sicily is also known for its stunning natural beauty, from its pristine beaches and rugged coastline to its active volcano, Mount Etna.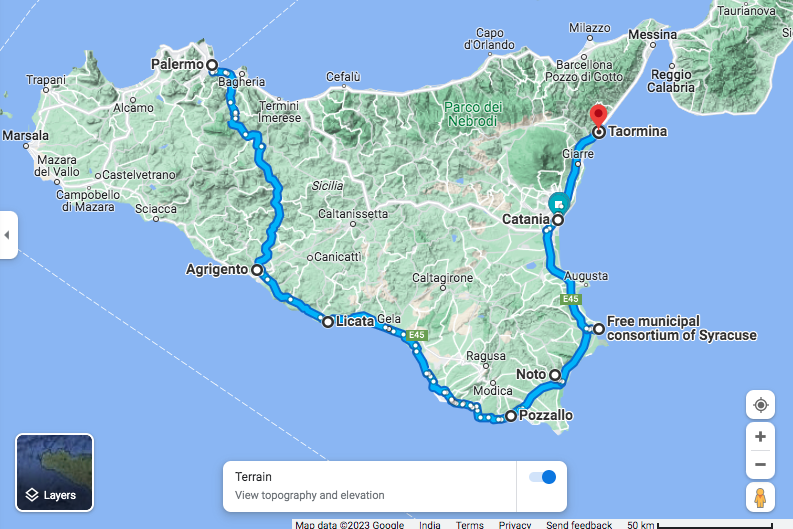 5. Cinque Terre Route: Monterosso al Mare-Vernazza-Manarola
Cinque Terre is a picturesque coastal region in Liguria, Italy. The name Cinque Terre, which means "Five Lands," refers to the five small fishing villages that make up the area: Monterosso al Mare, Vernazza, Corniglia, Manarola, and Riomaggiore. The villages are perched on rugged cliffs and surrounded by terraced vineyards and olive groves. They are connected by a scenic hiking trail, which offers stunning views of the Mediterranean Sea. The area is a UNESCO World Heritage Site and is known for its colorful houses, narrow streets, and delicious seafood. Visitors can explore the villages on foot, by boat, or by train. Each village has its own unique character and attractions, such as the sandy beaches of Monterosso al Mare, the charming harbor of Vernazza, and the panoramic views of Corniglia. The region is also famous for its delicious wines, including the white Cinque Terre DOC wine and the sweet Sciacchetrà dessert wine.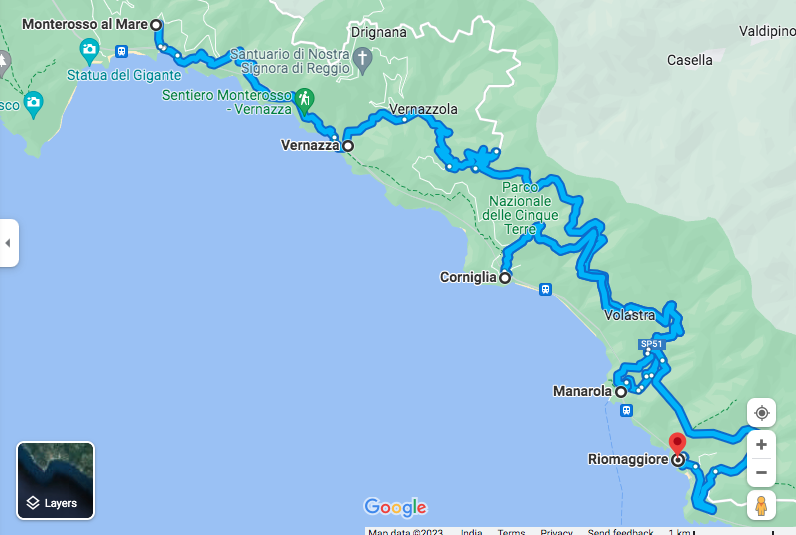 You May Also Like: